Benefits of SBB Synthetic Bacon Board®
Full service manufacturers of print packaging, and  ​SBB Synthetic Bacon Board® in partnership with Profol Americas Inc. 
Bacon L Board printers have partnered with cast film manufacturer Profol Americas Inc. to deliver a sustainable polypropylene-based alternative to waxed bacon board: SBB Synthetic Bacon Board®. SBB offers moisture and grease-resistant film that is 100% recyclable, easily custom printable and delivers a stiff backing for pork, turkey, chicken, beef, fish, and plant-based products. With consumption of bacon at an all-time high, consumers are looking for sturdy yet sustainable packaging alternatives as more meals are being prepared at home.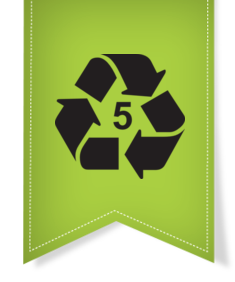 Benefits of SBB Synthetic Bacon Board®
The SBB surface provides for superior print durability vs. traditional L board.
Easily printable with traditional offset or flexo printing processes.
SBB food contact surface offers the use of FDA-approved inks or polymer pigments.
SBB film can be pigmented any color on the bacon-contact side with white on the reverse side for easy printing of advertising graphics.
Synthetic bacon boards are offered in standard colors of white/white, black/white, or yellow/white.
Exclusive corporate colors can be produced if volume thresholds are met.
One study estimates that more than 48 million pounds of traditional bacon L board go to U.S. landfills annually. Converting to a more recycled board solution would have a positive impact on the environment.
Recyclable #5: Polypropylene-based SBB Synthetic Bacon Board® material is 100% recyclable in the polypropylene or polyolefin recycle stream. It can be separated for recycling using traditional water bath separation used for polyolefins.
Guaranteed non-wicking material creates a more appealing presentation.
​Soft corners prevent leakers during the packaging process.
SBB can withstand the 87,000 PSI pressure of HPP (hyperbaric pasteurization process) without impacting the board's physical properties or print integrity.
The polypropylene material does not absorb moisture or bacon grease, which keeps the visual presentation crisp and vibrant.
Profol is a certified SQF (Safe Quality Food) packaging material supplier.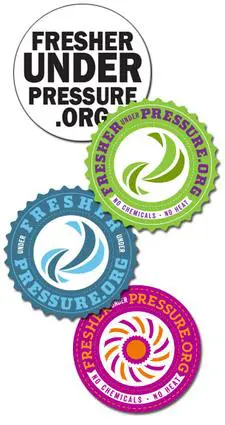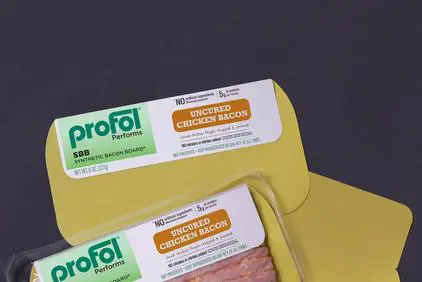 To learn more about SBB Synthetic Bacon Board®, contact:
To learn more about SBB Synthetic Bacon Board®, contact: